I can't wait to go back...
The more I visit Newport, Rhode Island, the more I fall in love with the coastal city. The past three summers, I've found myself there for family vacations, weddings and bachelorette parties and always stayed at the same hotel on Goat Island, the Hyatt. It's the only hotel on the tiny island, has a pool and is walking distance to downtown. The location alone is worth it's price tag. However, this year Gurneys (yes, Hampton's icon) took over and gave it a $18 million dollar makeover. The results were jaw dropping.
This past weekend was my cousins wedding at the Castle Hill Inn and my family decided to make a vacation out of it – yes, weekend at Gurneys. The hotel's situated on nearly 10 acres of property, has 257 guestrooms on the waterfront and breathtaking views. Hammocks, adirondack chairs and fire pits surround the hotel, making it a real retreat for the ultimate Newport weekend. Since it's located on Goat Island, I thought it was clever (and as an animal lover, loved) that they added a small goat pen on the property.
The pool was always nice, but now there are cabanas surrounding it on one side, which we took advantage of on Saturday. A DJ spun music and bachelorette parties were abundant, but it wasn't as crazy as that sounds. Maintaining a chill vibe, families with children also enjoyed the facilities now called The Pineapple Club. Cabanas can be rented at $500 per day if you're a hotel guest with a minimum food and drink spend, but of course my dad got a deal. They come with a bottle of Wispering Angel Rosé (my favorite) and food platter of fish tacos, hummus and pita, chicken skewers and more that was big enough to feed almost my whole family lunch.
The decor and service details throughout the hotel were game-changing. This was not the same hotel I visited in the past, but instead, a chic, well designed property that simply sat on the same piece of land. Everything from lighting fixtures to the lighting in general was different. The main restaurant, which used to resemble a cafeteria is now a Scarpetta (win!). While we didn't stay for dinner, we did enjoy breakfast there each morning.
My mom and brother both brought their dogs, because it's dog friendly and found a dog bed, food and water bowls in their rooms upon arrival. Of course, there was a fee attached to bringing them, but it's a nice option. Besides their shuttle bus, Gurneys also had three Porsches on property to use as a shuttle service, which were on a first come first serve basis. My sister was able to take one to the wedding!
I also loved that each day outdoor fitness classes from yoga to boot camp were offered. I surprisingly didn't get to partake in any of them (I really needed my sleep after the wedding!), but they're a must-do for when I go back as is the spa.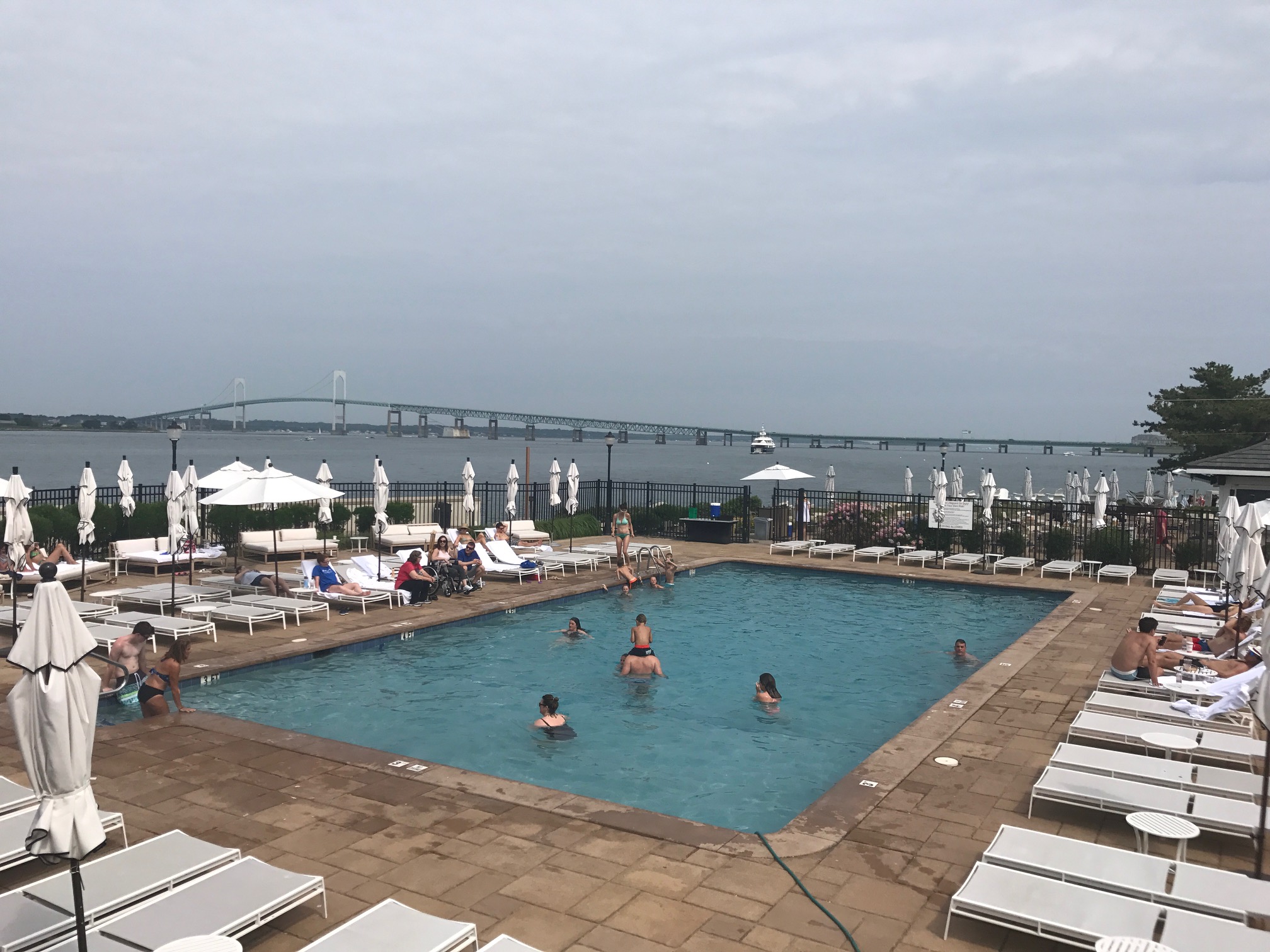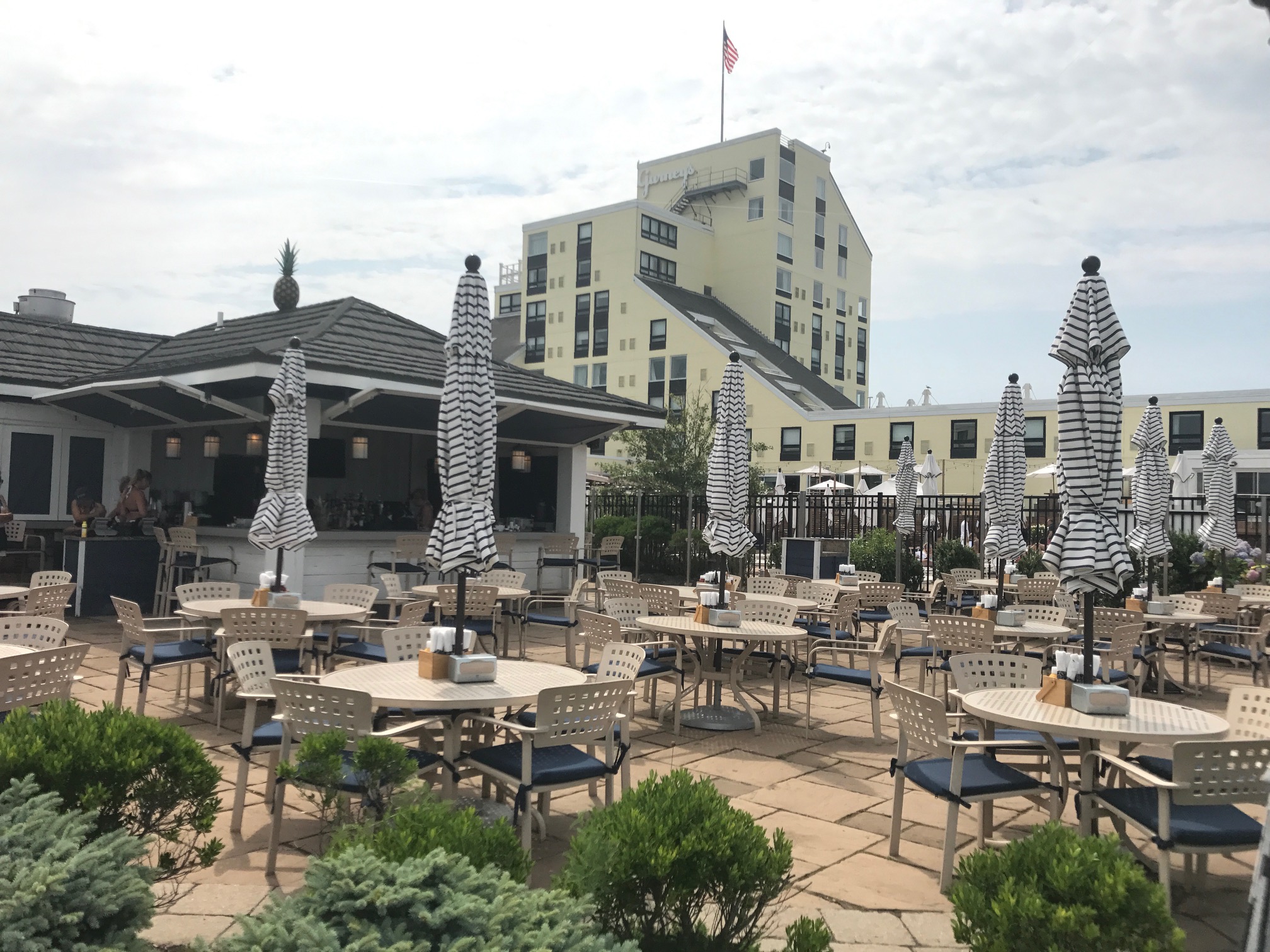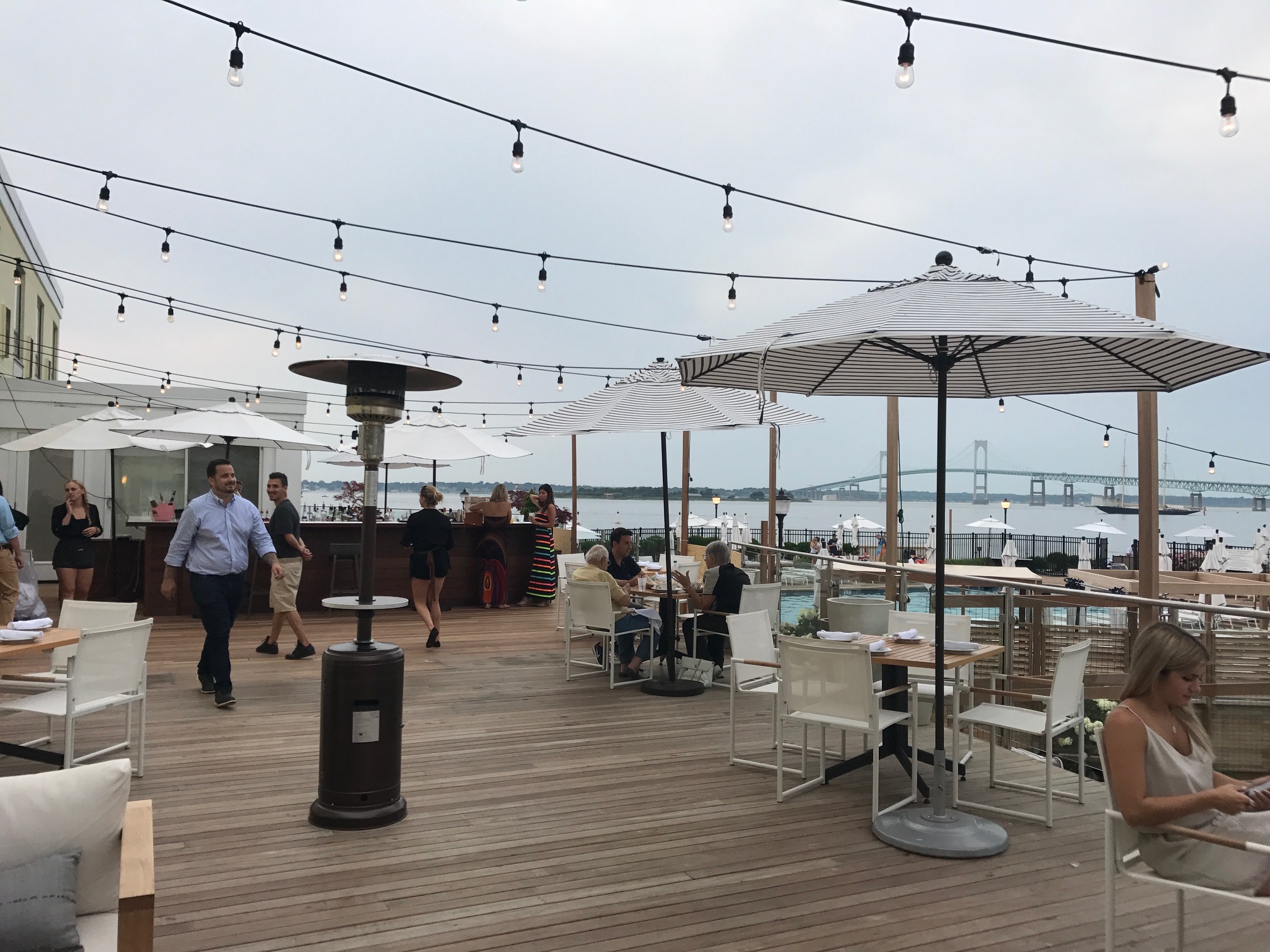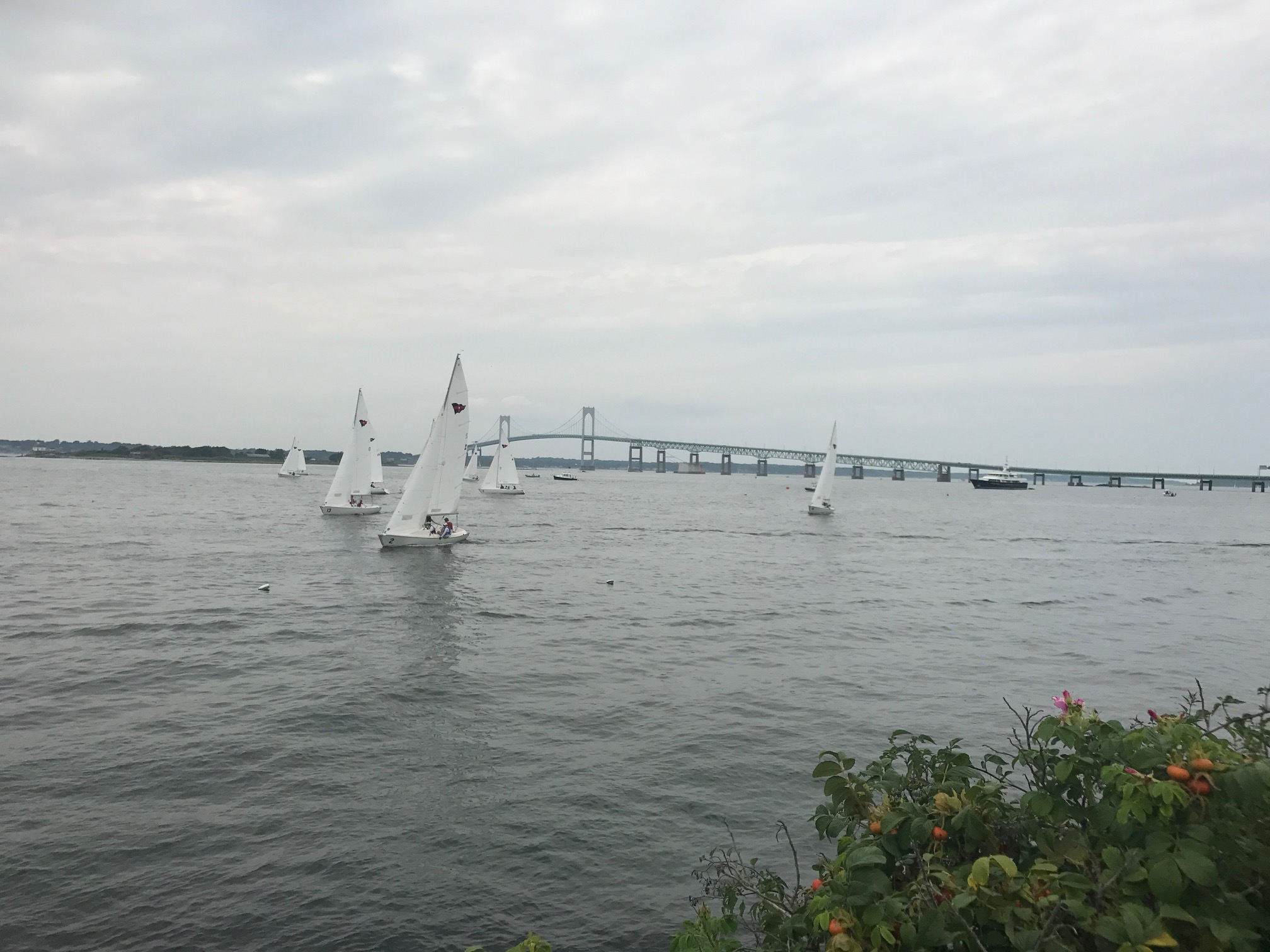 Rates at Gurney's Newport start at $249 per night, but a weekend in the summer can cost almost $1K per night, which I know, sounds insane. Never mind the per-night valet fee of $35 if you drive. So if you're asking, is it worth it? My answer is yes. Just make sure you specify wanting a room with a view. Believe it or not, there are basement-like rooms for that same price that you definitely don't want to get stuck in.